Archive for Celebrity Hairstyles
Jessica Simpson hairstyles are widely known for their beauty, sophistication, and overall elegance, and they can easily be copied and worn by almost anyone. She loves to change her hairstyles several times a year, going from long to short and from light to dark. Jessica is most commonly known for her long blonde hair which she loves to wear in beautiful, volume filled curls, but has also been seen sporting short styles that really help to show off her amazing complexion.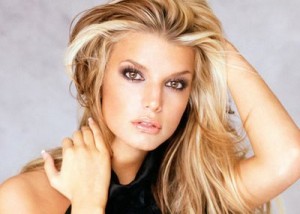 Jessica Simpson loves to add volume to her hair, and it's easy for her since she has amazingly thick hair. She uses a large curling iron along with a spray gel to keep the curls in place, and using curlers and sleeping in them overnight can achieve the same look. The best way to add volume is to start at the bottom and curl the hair underneath, and then work your way up to the hair on top. Teasing the hair with a comb or brush will add additional volume, and you can use hairspray to keep everything in place.
Curling each chunk of hair in a different direction will help to add volume to thin hair, and a layered cut can also make thin hair look amazing. Jessica Simpson's long cascading curls can easily be duplicated, and look great at both formal and casual outings.
The bob is another one of the amazing Jessica Simpson hairstyles that almost anyone would love to have. The cut is fairly simple, and can be achieved with long and textured layers along with bangs that sweep to the side. The length can range from right below the ears all the way down to the shoulders, whichever you prefer for your face shape. Styling is fairly simple, and involves a volume spray, wax spray to add texture, and a shine product as well.
The volume spray works best on towel dried hair, and works great to make even the flattest hair stand out. The wax works great at defining the different lengths of the layers, and also helps to add volume as well. The shine product is great for those with dry or damaged hair, since it leaves the hair looking smooth and healthy. Those with extra moisture in their hair may want to avoid this product. Use a round brush to finish off the look, or even a curling iron for added volume.
Because Jessica Simpson hairstyles can be both blonde and brunette, it is important that she keeps her hair healthy when dying it frequently. Although dying your hair at home is easy and cheap, a hair stylist at a salon will be able to keep your hair healthy even when you dye it on a frequent basis. Because strong chemicals must be used when changing from dark to light hair, it is important that the hair is properly conditioned in order to prevent split ends and damaged hair.
A hairstylist will know how to properly prepare the hair before it is dyed, as well as condition it afterwards in order to prevent any damage from occurring. Although a hair salon will cost more to dye your hair, it is very beneficial in the long run since you won't have to worry about chemical conditioning treatments in order to reverse the damage that store bought dye can cause.
If you are looking to change your hairstyle and try something new, you should try out one of the many fabulous Jessica Simpson hairstyles.
Keeping up with different Mandy Moore hairstyles can be hard, since she loves to change her hair almost every time the season changes. She has gone from golden blonde to dark brown, from long hair down her back to a razor cut short style, and then back again. She is well known for her long, beautiful locks, but she loves to change her style frequently in order to bring out certain characteristics with each different style.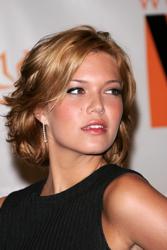 One of the most common Mandy Moore hairstyles is the short pixie cut, which she normally wears in a dark golden brown. It is easy to maintain since it can be worn in a number of different ways, depending on each individual occasion. Her hair falls just around her ears, making it easy to tuck it behind when wearing it down for a more casual look. Cute pins or clips can be use to pull back top sections for a more fun look, or it can be curled for some added sophistication. Spray gel or wax can be used to add some definition to the ends when wearing it down, for a more punk look that is both fun and flirty.
Mandy Moore is also well known for her long and beautiful hair, which she loves to wear in a number of different styles. She normally wears her hair in a more natural, un-maintained style, which makes it look both soft and gorgeous. She can use a curling iron to add some volume when her hair is down, and sometimes she likes to pull back the front of her hair to draw attention to her face and collarbone. Bangs can also be worn with the many long Mandy Moore hairstyles, and they look great straight down or swept to the side.
Mandy Moore has gone from a blonde, to brunette, back to blonde, and then brunette again. The different colors work to strengthen certain characteristics, and certain colors look better with certain styles. Mandy Moore's dark hair helps to make it look thicker than it actually is, but her wispy hairs in the front still leave it looking soft and healthy. The blonde actually helps to bring out her flawless complexion, and helps to make her glow during the summer months. There are many different Mandy Moore hairstyles that can be easily maintained, all they all work great to cover up flaws and bring out other characteristics.